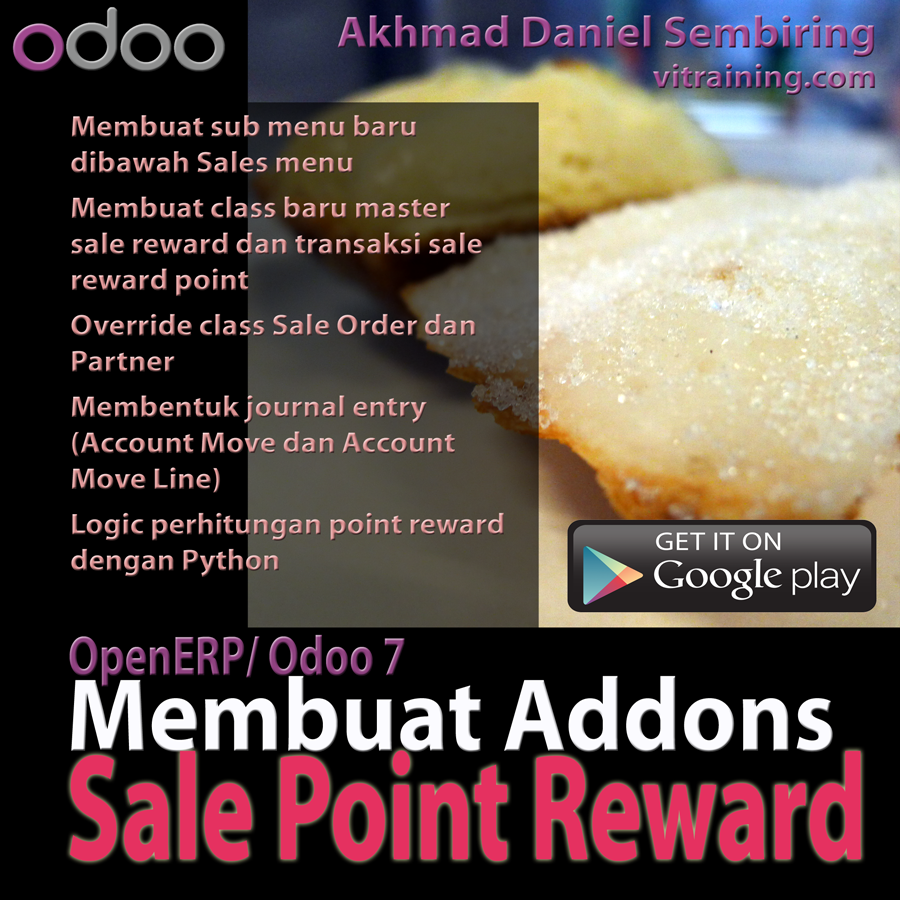 Ebook OpenERP/ Odoo 7: Membuat Addons Sale Point Reward
---
30-day money-back guarantee
Free Shipping in U.S.
Buy now, get in 2 days
Ebook OpenERP/ Odoo 7: Membuat Addons Sale Point Reward
EBook ini menjelaskan contoh kasus cara membuat addons OpenERP/Odoo 7 mulai dari 0 untuk mencatat point reward pada setiap Sale Order yang total ordernya sudah melewati suatu nilai nominal tertentu.
Modul mencatat detail transaksi point reward per partner dan menghasilkan journal entry akuntansi sesuai nilai nominal point.
About the e-book
About the Author
Akhmad D. Sembiring is 10 years-more IT practitioner, CEO of vitraining.com, book writer, and trainer
 Search his name on Google to find out more
Topik yang dipelajari
* membuat sub menu baru dibawah Sales menu* membuat class baru untuk master sale reward dan transaksi sale reward point* meng-override class sale.order dan res.partner* membentuk journal entry (account.move dan account.move.line) secara coding
Buku ini adalah topik pembuatan addons tingkat lanjut, sehingga diharapkan sudah membaca dan menamatkan buku "5 Hari menguak Misteri Addons OpenERP 7" yang merupakan dasar pengembangan semua addons di OpenERP. 
Daftar Isi:
Objective Kebutuhan Pelanggan Tampak Jadi Bikin Struktur Folder Modif Menu Class Master Sale Reward Class Partner Reward Install Modul Addons Modif Tampilan Master Sale Reward Modif Tampilan Transaksi Partner Reward Override Class Sale Order Modif Tampilan Sale Order Override Class Partner Modif Tampilan Partner Logic Transaksi Sale Order Confirm Logic SO Confirm Method partner_reward point_trx() Test Confirm SO Cek Journal Entry Logic SO Cancel Test Cancel SO Logic Perhitungan Total Point Customer Security Penutup Tentang Penulis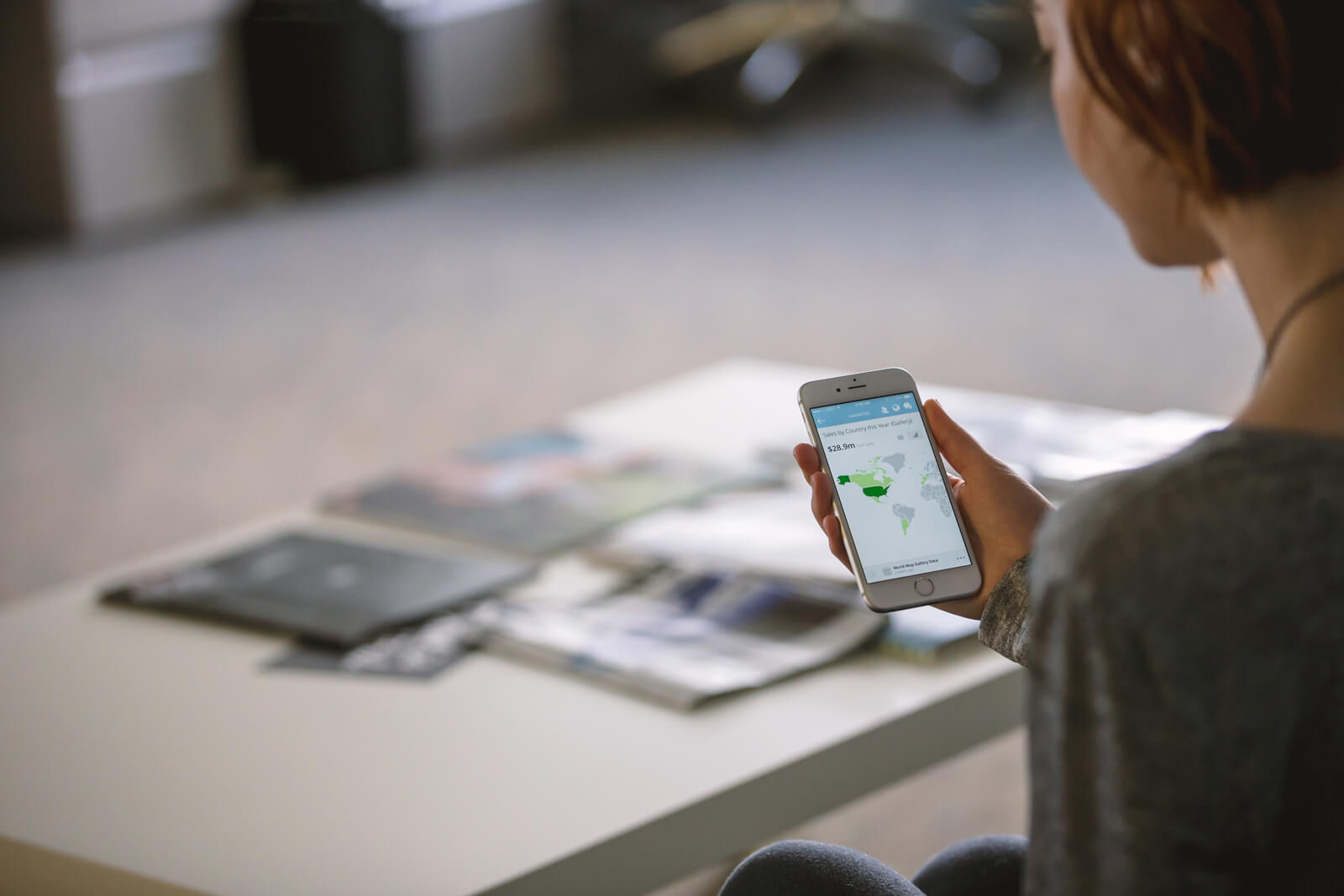 ---