FREE Webinar Odoo: Ingin tau cara setup financial report?
12-Sep-2017 10:00

to

12-Sep-2017 12:00

(

Asia/Jakarta

)
---
Financial Report
Di webminar 2 jam GRATIS ini kita akan bahas cara setup financial report di Odoo 10.
Seperti anda ketahui, financial report Odoo belum terkonfigurasi dengan semestinya karena memang setiap negara dan setiap perusahaan berbeda-beda format laporan keuangannya.
Sebelum mulai setup financial report, kita perlu siapkan dulu data chart of account, terutama bagian account type nya harus kita betul-betul perhatikan. 
Setelah itu baru kita buat financial report, satu per satu untuk laporan:
Laba Rugi: gimana cara menampilkan laporan Pendapatan, HPP, Gross Profit, Biaya Admin dan Umum, Pendapatan dan Biaya Lain-lain, serta menghitung Laba Rugi Bersih yang nilainya akan masuk ke laporan Neraca sebagai Laba Rugi Tahun Berjalan

Neraca: gimana cara menampilkan laporan Akitva Lancar dan Aktiva Tidak Lancar, Hutang, Modal, dan Laba Rugi Tahun Berjalan, sehingga didapat angka total Aktiva harus sama dengan total Hutang dan Modal

Kupon dan Voucher Training
Di akhir session webminar, kita akan bagi-bagi kupon diskon untuk produk E-Book, Video Tutorial lengkap, dan Voucher Training yang nilainya lumayan besar :)
Jadi ikuti terus webminarnya sampai tuntas 2 jam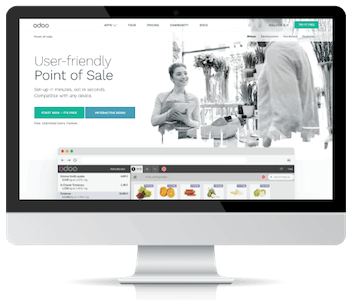 Mau Versi E-Book dan Video Tutorial?
Bentrok waktunya?
Ikuti training dalam versi online video tutorial... bisa belajar kapan saja dan dimana saja.... Klik disini
Atau lebih suka baca E-Book ? Klik disini